---
I use the 

Ninja Mega Kitchen System (BL770) blender & I love it!
If you are anything like me and you love to enjoy your own tasty shakes, smoothies, and dips, then you will also enjoy using the Ninja Mega Kitchen System (BL770). With outstanding features and a total crushing technology that literally pulverises ice and all other ingredients, the Ninja Mega Kitchen System is probably the best professional kitchen system available on the market.
You buy this blender from Amazon.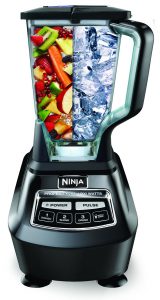 Why I Love this Blender?
There is a unique connection I now have with the BL70 system. I've used many other blenders so far, but none of them has made me fall in love with them as the Ninja Mega Kitchen System has managed to do.
Here are some reasons why I enjoy using this blender more than all other blenders I have ever tried:
Perfect for satisfying all my needs: I can use the Ninja Mega Kitchen System for mixing, blending and processing needs. From making smoothies to mixing dough, this high-performance blender is poised to surprise me every single time with its precision and quickness.
Extremely fast: this system blends all the ingredients you throw in it in less than a minute. Other blenders took up to three minutes to reach a fairly smooth consistency when mixing the same ingredients. If you want to save time when making your favorite smoothie, then you will also fall in love with the Ninja Mega Kitchen System. Getting the job done faster results in more time saved, less energy cost and improved satisfaction.
Extremely powerful: equipped with a large 1500 watts motor and 2 horsepower, the BL70 system is unlike anything else I have seen. This is a professional powerhouse that is able to handle limitless tasks within seconds. This appliance is the absolute dream come true for my family and me, as we are all fans of super-smooth smoothies and powerful appliances. The 1500 watts motor performs admirably, and when combined with the total crushing technology, can easily pulverize ice and crush through vegetables and whole fruits.
Large capacity: another feature I love about this blending machine is its large capacity. The 72 oz pitcher ensures that you never run out of delicious smoothies or frozen margaritas whenever you throw a party and invite your close friends and family members. Depending on the serving size, you can prepare delicious dips, sauces, and smoothies in minutes for up to 10 people.
The look: like any other Ninja product, the BL70 system is sleek and stylish. The BPA-free pitcher is slender and tall, being equipped with large touchpad keys right at its base that make it very easy for you to use it. The black finish goes perfectly with the translucent lid and the matte finish of the rest of the components. I also want to highlight the fact that the Ninja Mega Kitchen System can perfectly complement your kitchen design. I totally love the way this appliance blends in with other kitchen appliances I have.
Multiple options: last but not least, I love the fact that the BL70 comes with both a family-size pitcher and two Nutri Ninja cups. You can either make smoothies for the whole family using the first or make your personal drink and take it with you at the office in one of the cups. In addition to the multiple container options, this modern device is also equipped with multiple blade options. You can choose from dough blades for dessert or bread, 4-blade, 6-blade systems and chopping blade.
Ease of Cleaning – Sparkles!
One of the best features of the BL70 system is the ease of cleaning it. Both the pitcher and the bowl are dishwasher safe and can be easily removed for cleaning. Soap and hot water do not affect the parts and offer a throughout cleaning. The plastic is specially made to be scratch-free, so you can have the peace of mind that the parts will look just as new after multiple cleaning sessions.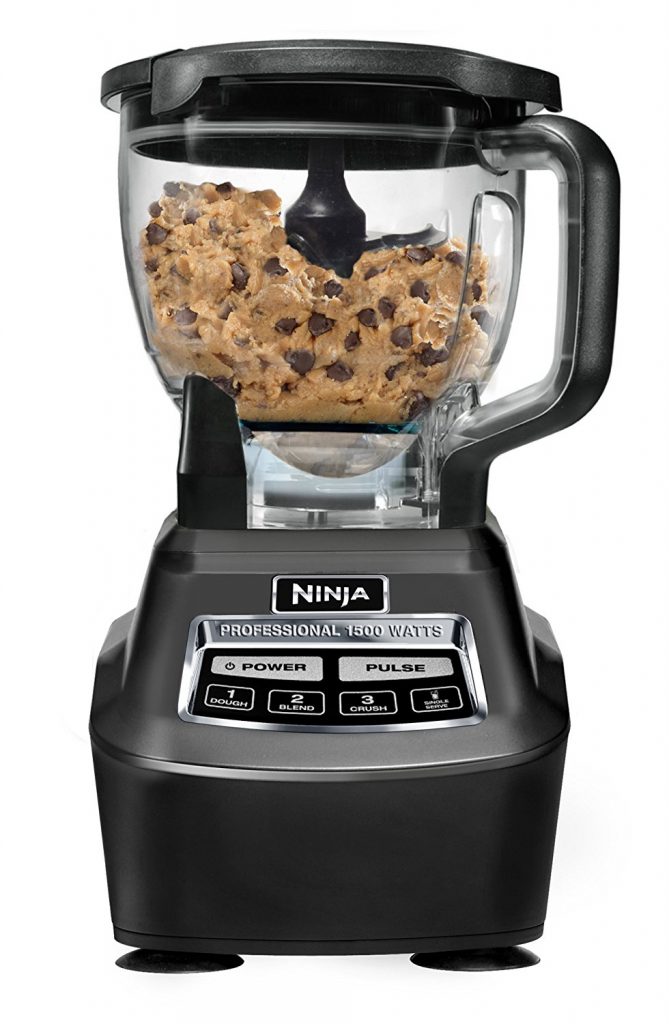 Noise Level – Cover Your Ears!
Unfortunately, the noise level is a bit disturbing. Many customers on Amazon, including myself, have repeatedly mentioned that this machine is way too noisy. Whenever you are pulverizing in something hard such as ice or cinnamon sticks, the system gets very noisy. If you have small children, I recommend you to use the BL70 when you are absolutely sure that the level of noise will not affect them.
Are the Buttons Easy to Use? Like Child's Play!
They definitely are. The touchpad keys are large enough so that you won't accidentally press a different button when making delicious smoothies. I love the fact that there are different buttons located at the base of the device, which makes it even easier for you to choose your own personalized blending option. You can choose from dough, blend and crush. You also have two buttons for power, one for pulse and another one for personalized options.
Are the Safety Features Good Enough?
When it comes to safety, it is crucial to mention that this powerhouse is BPA free. An increasing number of buyers are looking to buy appliances that are safe for their family and can be used without becoming dangerous. The BL70 has all BPA-free parts, which means you don't need to worry about any harmful chemicals accidentally seeping into your drink and smoothie. There are no toxic plastic or harsh chemicals here.
The safety interlocks at the top prevents the pitcher from opening when the device is running. Thanks to its overall build, this large machine stands firmly on your countertop. Your child is safe around the Ninja Mega Kitchen System.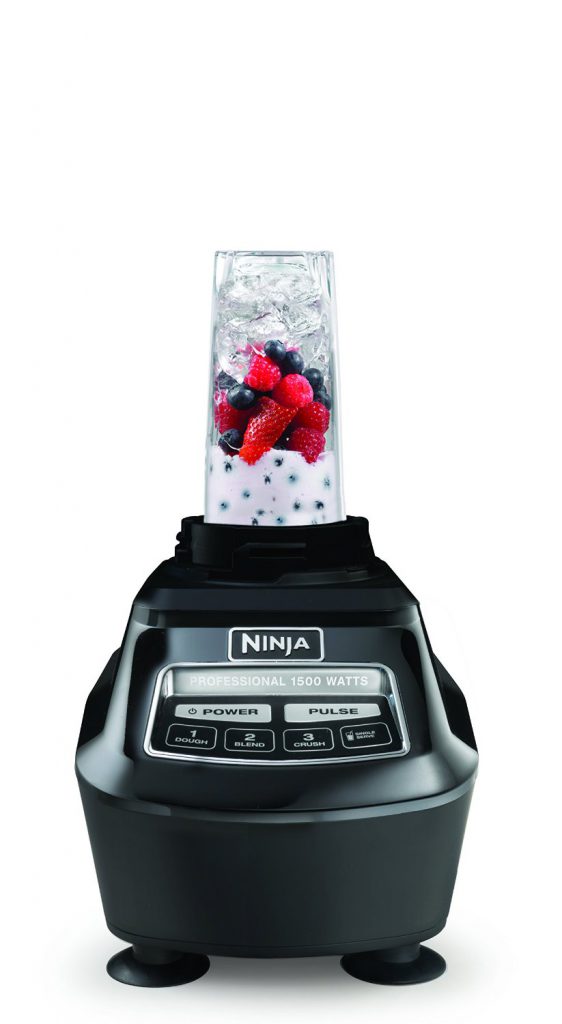 Any Negative Features About This Bad-Boy?
Some of the limitations of the Ninja Mega Kitchen System (BL770) are the noise, the short warranty period of five years and the fact that it is not suitable for fibrous foods. Whole foods such as greens and chocolate bits, together with fibrous foods such as coconut flesh might not be compatible with this device.
Overall!
With a high rating of 4.6 stars out of 5 on Amazon and over 1,600 reviews, the Ninja Mega Kitchen System (BL770) is one of the best blenders available on the market. This 1500 watts powerhouse is exceptional at frozen blending, dough making, and food processing. The Nutri Ninja Nutrient and Vitamin extraction technology ensures that you get a superior taste beverage filled with fiber and vitamins. If you love to make your own delicious smoothies and save time, you will definitely love this blender.